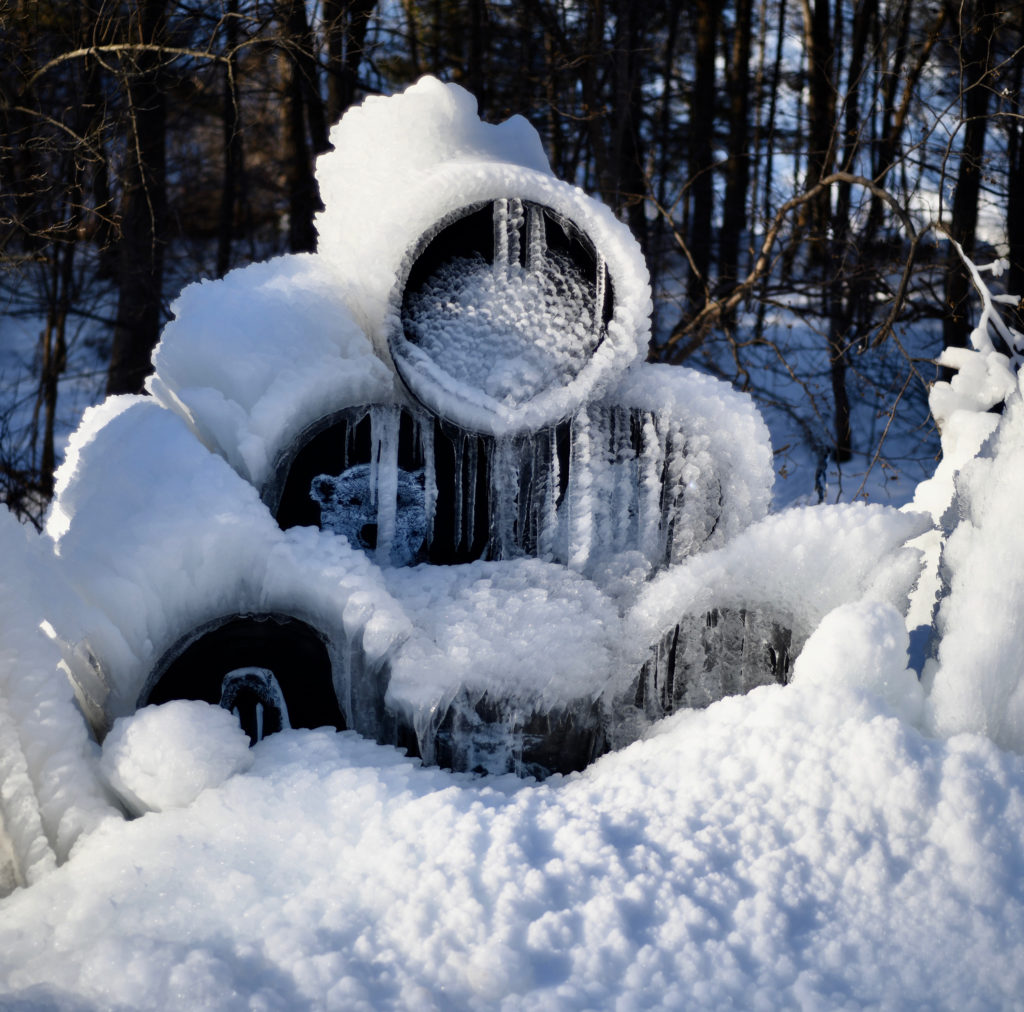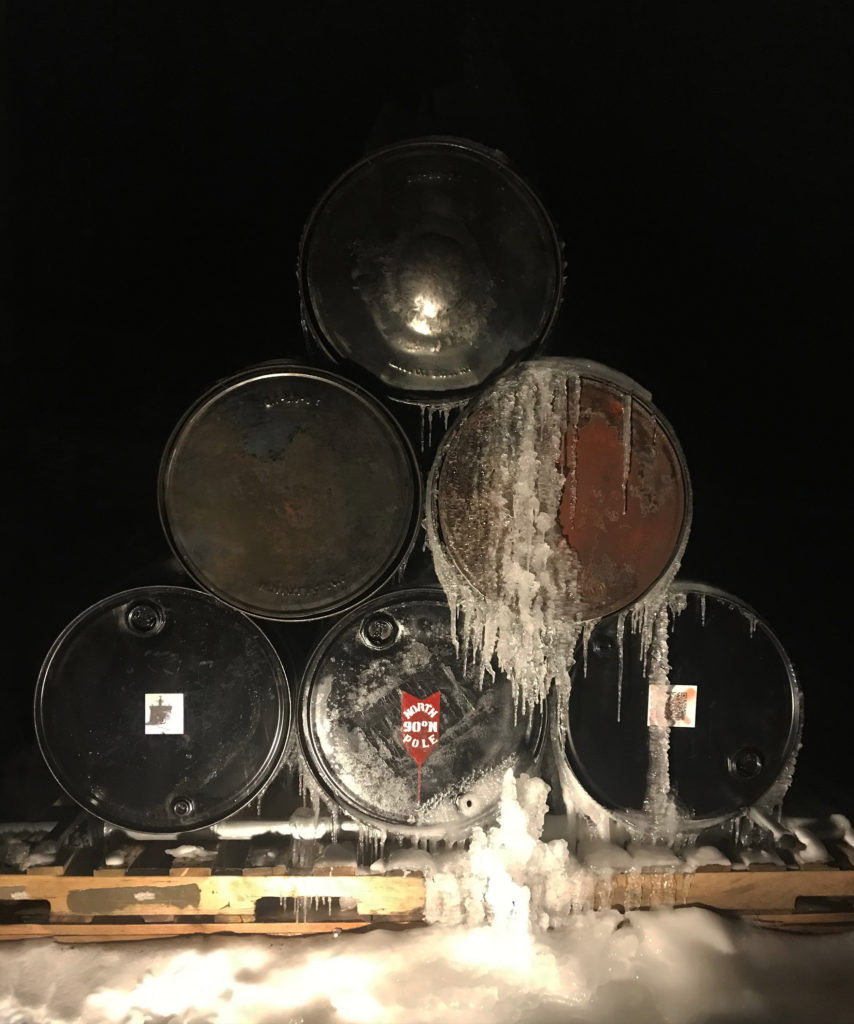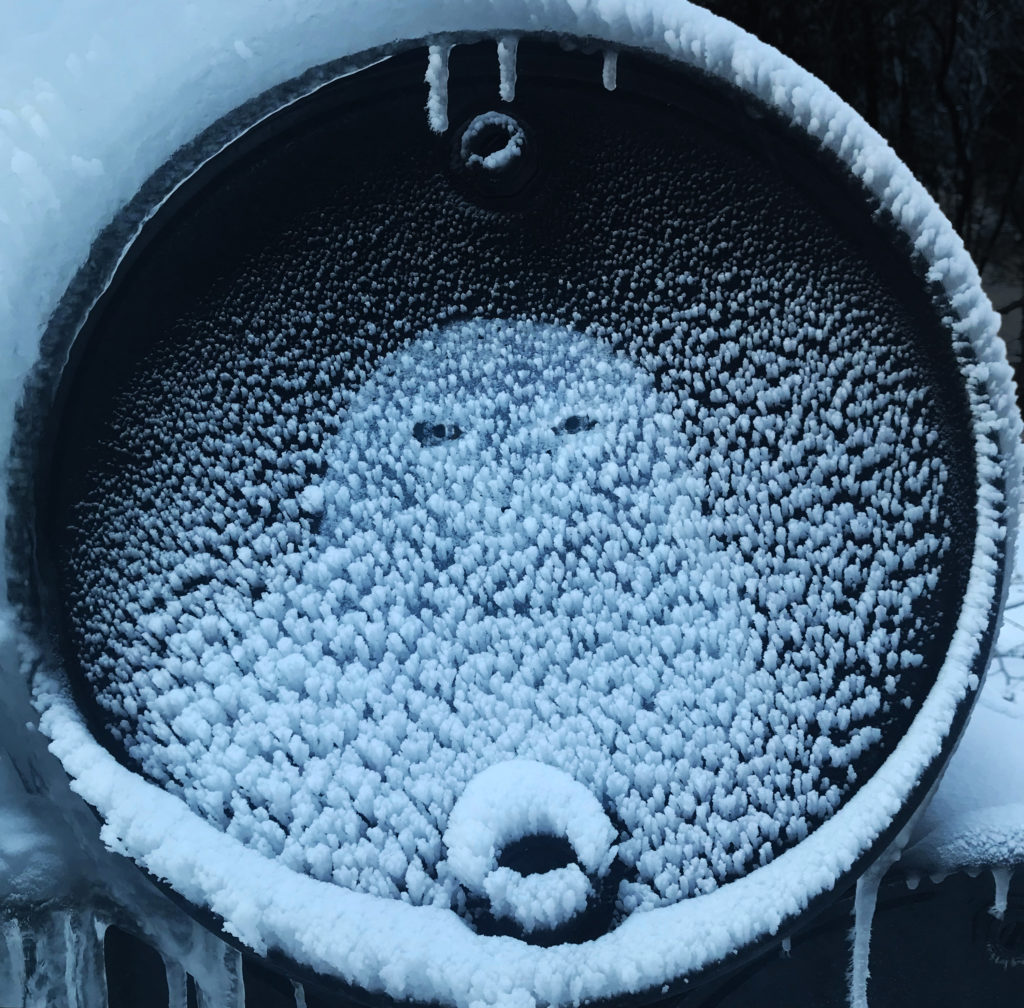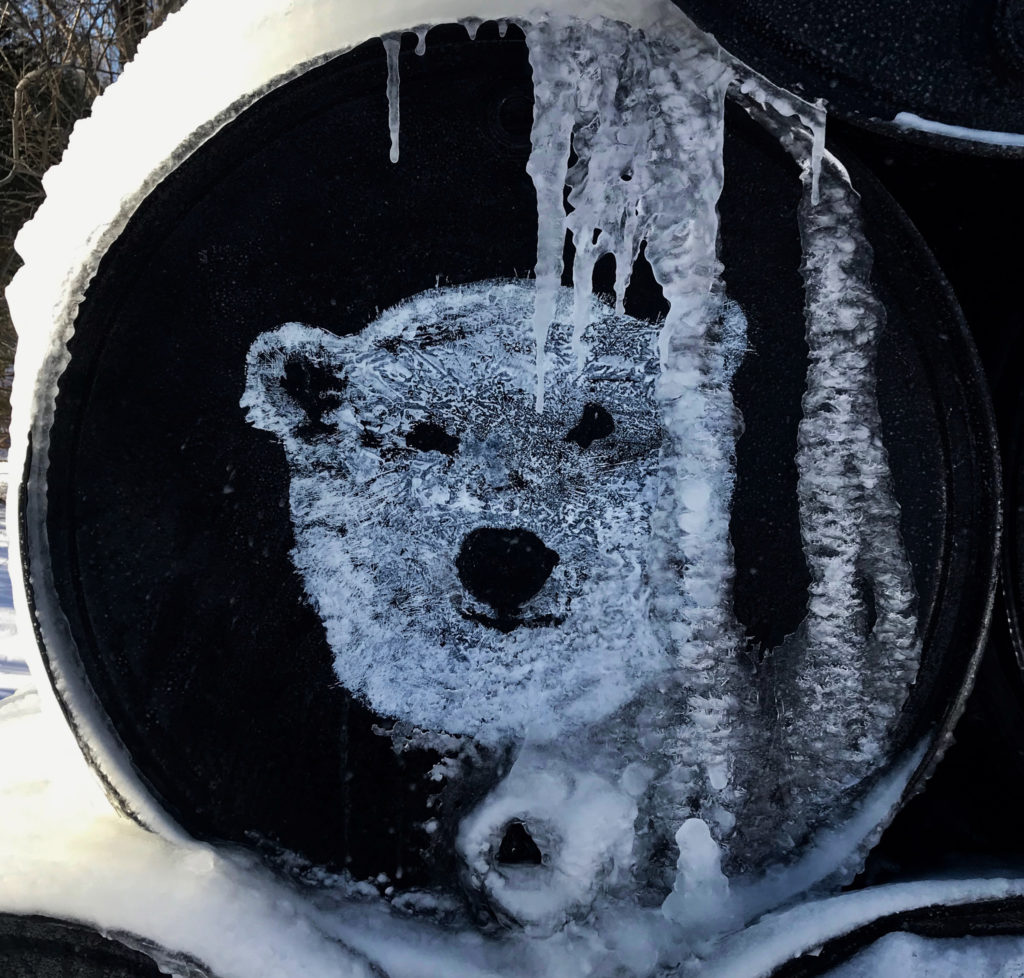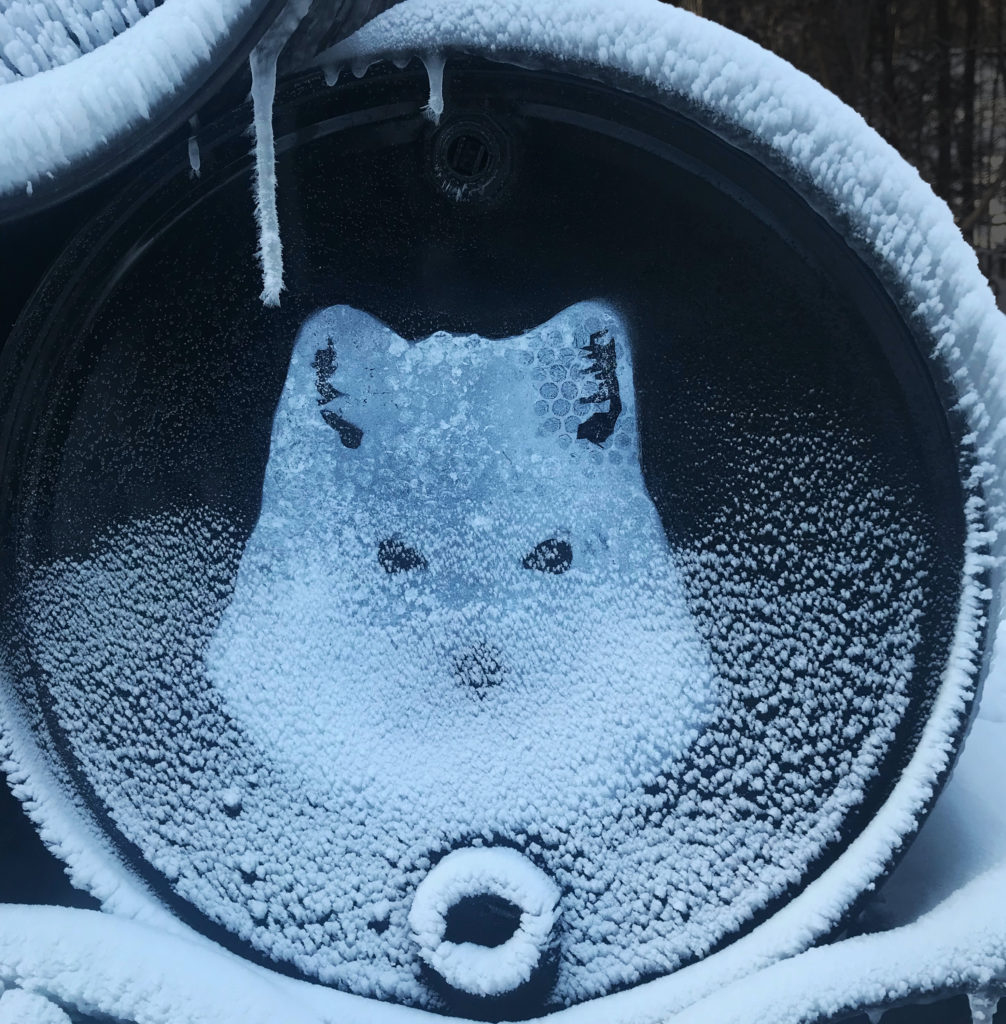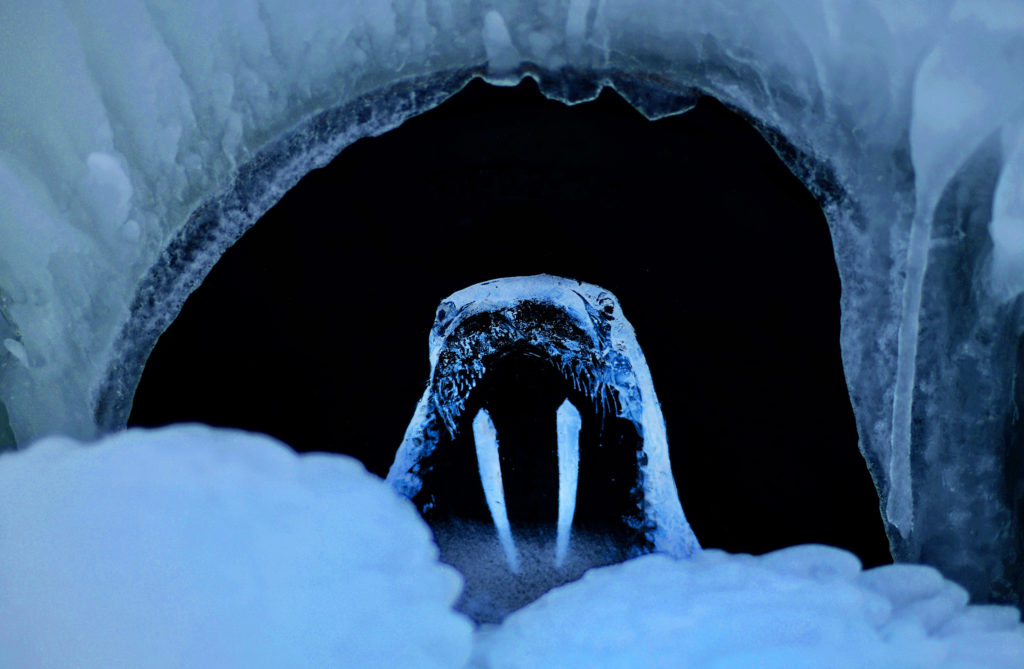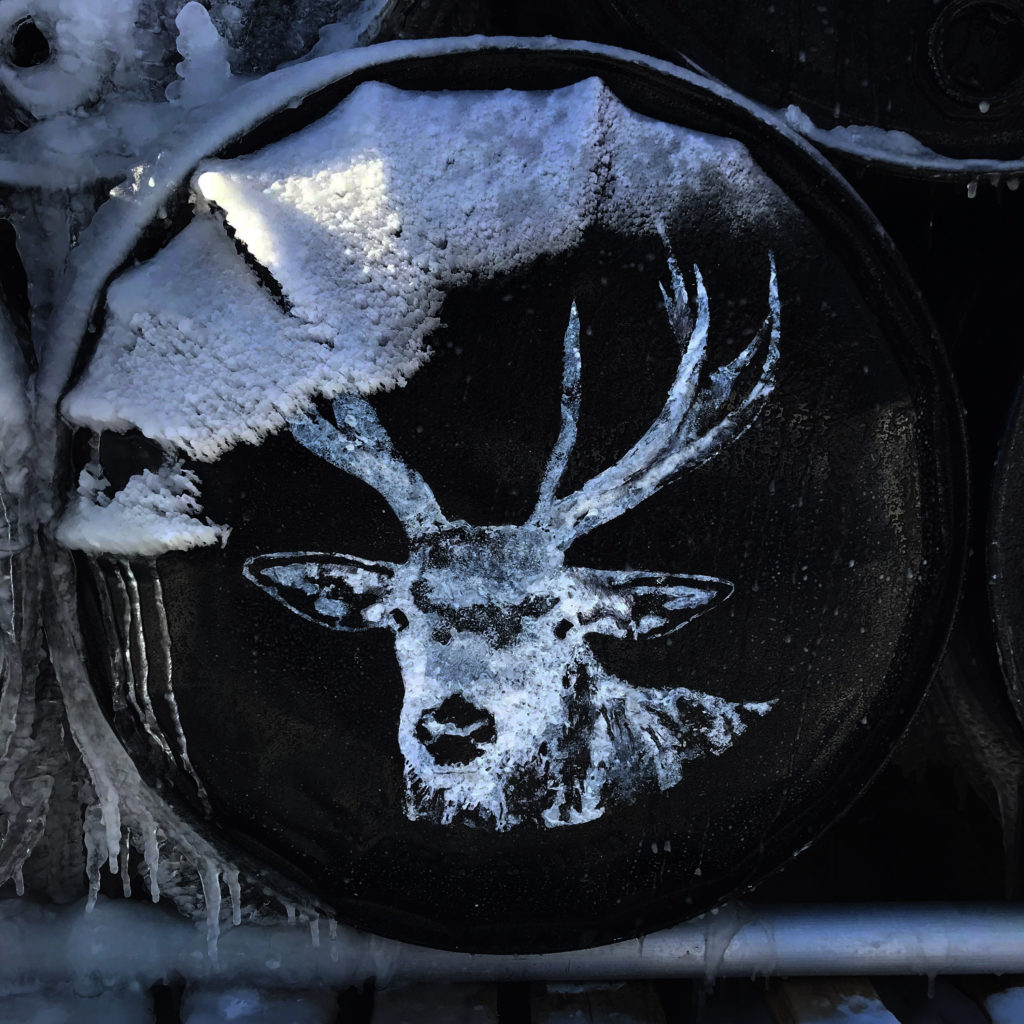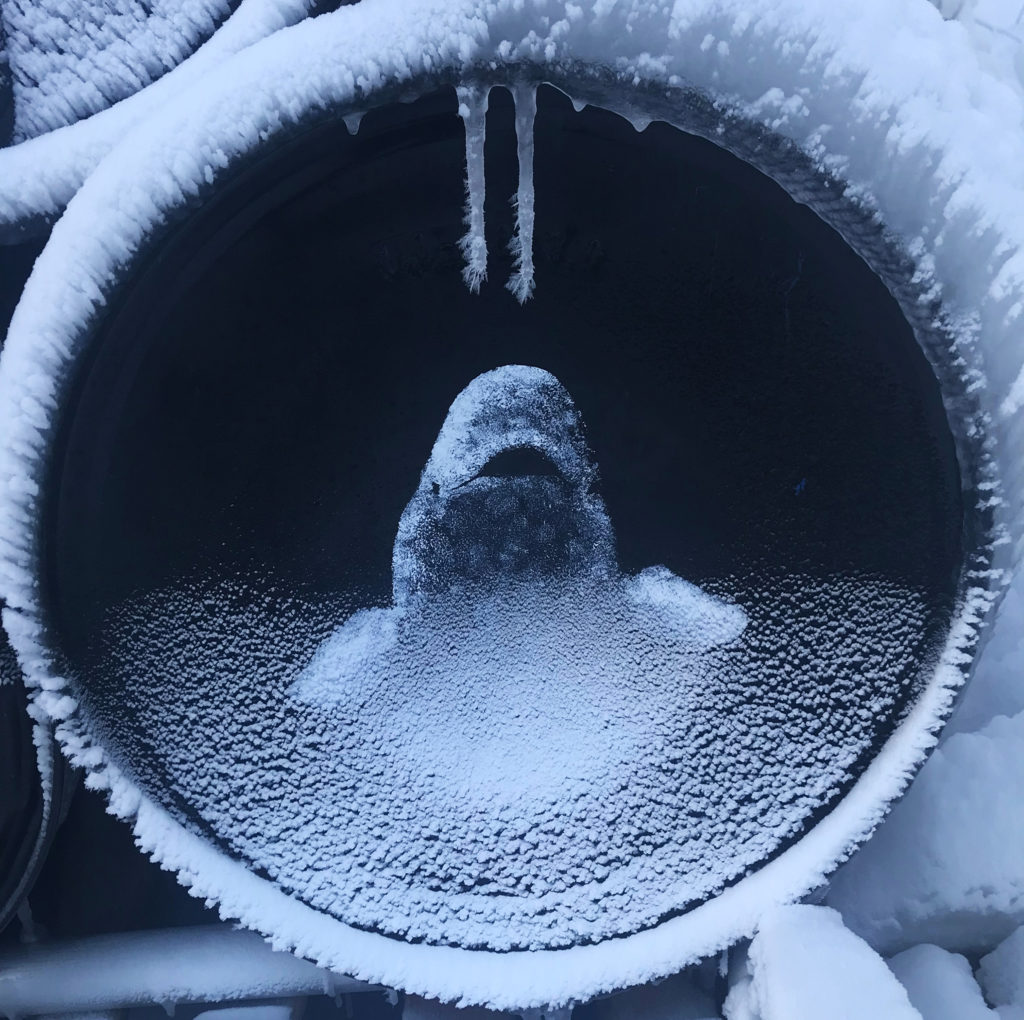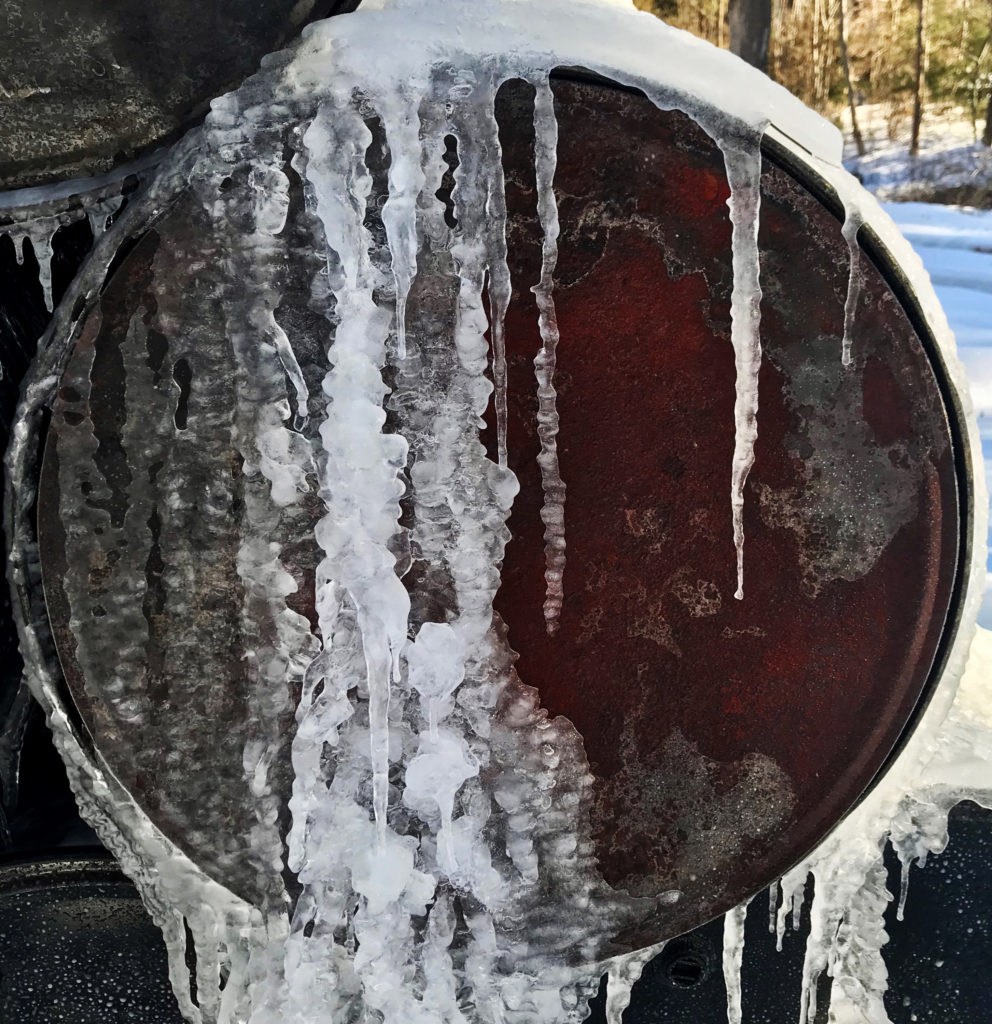 On August 17, 1977 Russian Icebreaker Arktika became the first Icebreaker to reach the North Pole. Now each year a slew of icebreaking trips are made merely to satisfy Bucket List Tourism without any regard for their part in the destruction of the planetary fridge.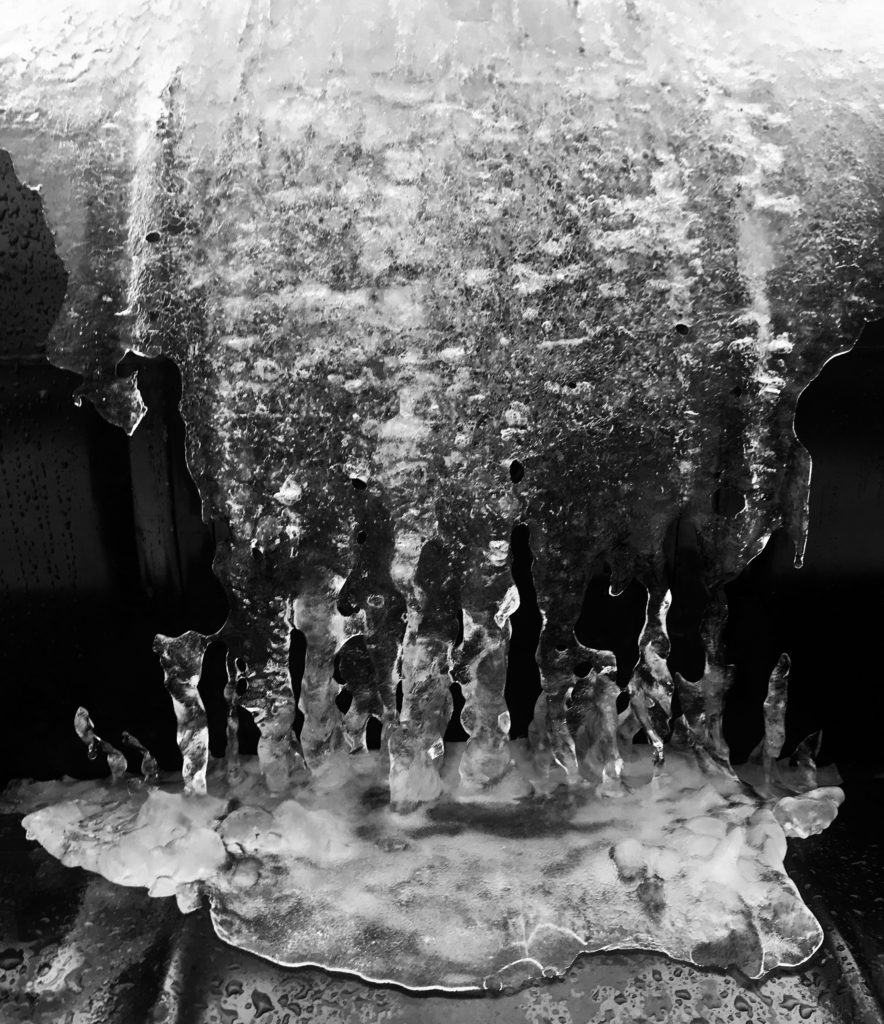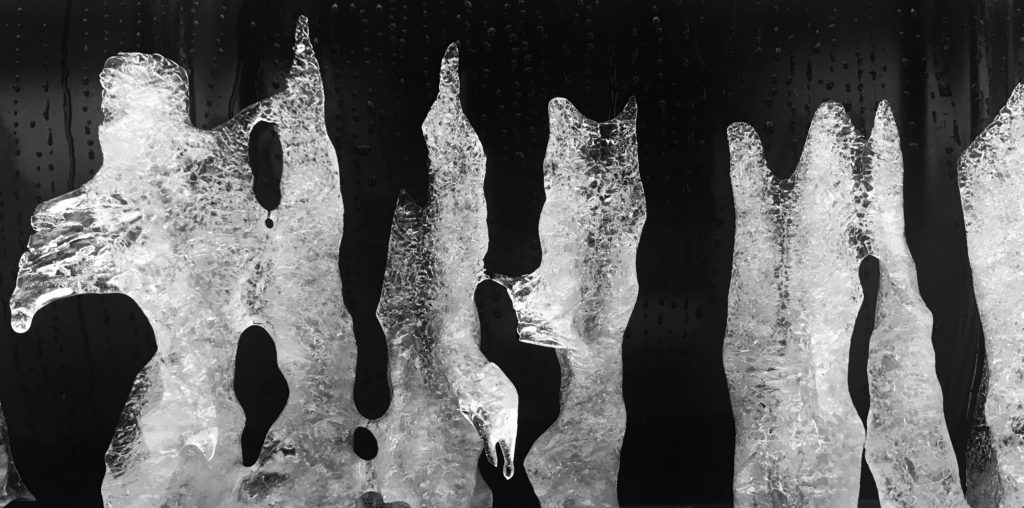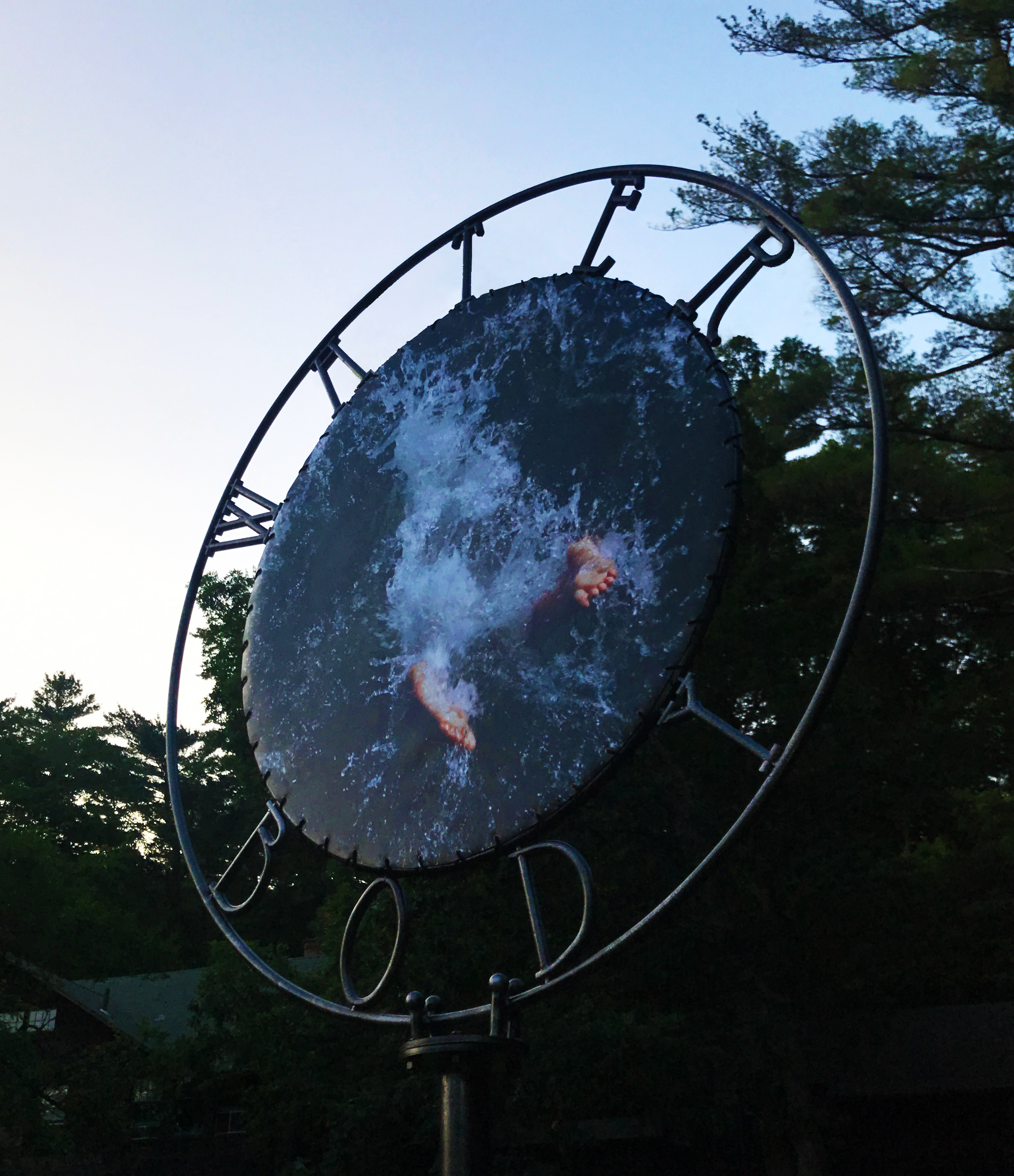 Painted & welded steel pipe and rod, painted steel drums with sink drains and internal UV lights, archival printed banners on Valeron, flexible solar panel wrapped on bisected oil drum containing 12v battery with mounted headlight for night illumination.
The three chemical drums are for PCB's, glyphosate, and petroleum as critical contaminants of water in our local environment. Each sink drain has the respective mycoremediation mushroom or mold depicted that breaks down the chemical pollutant.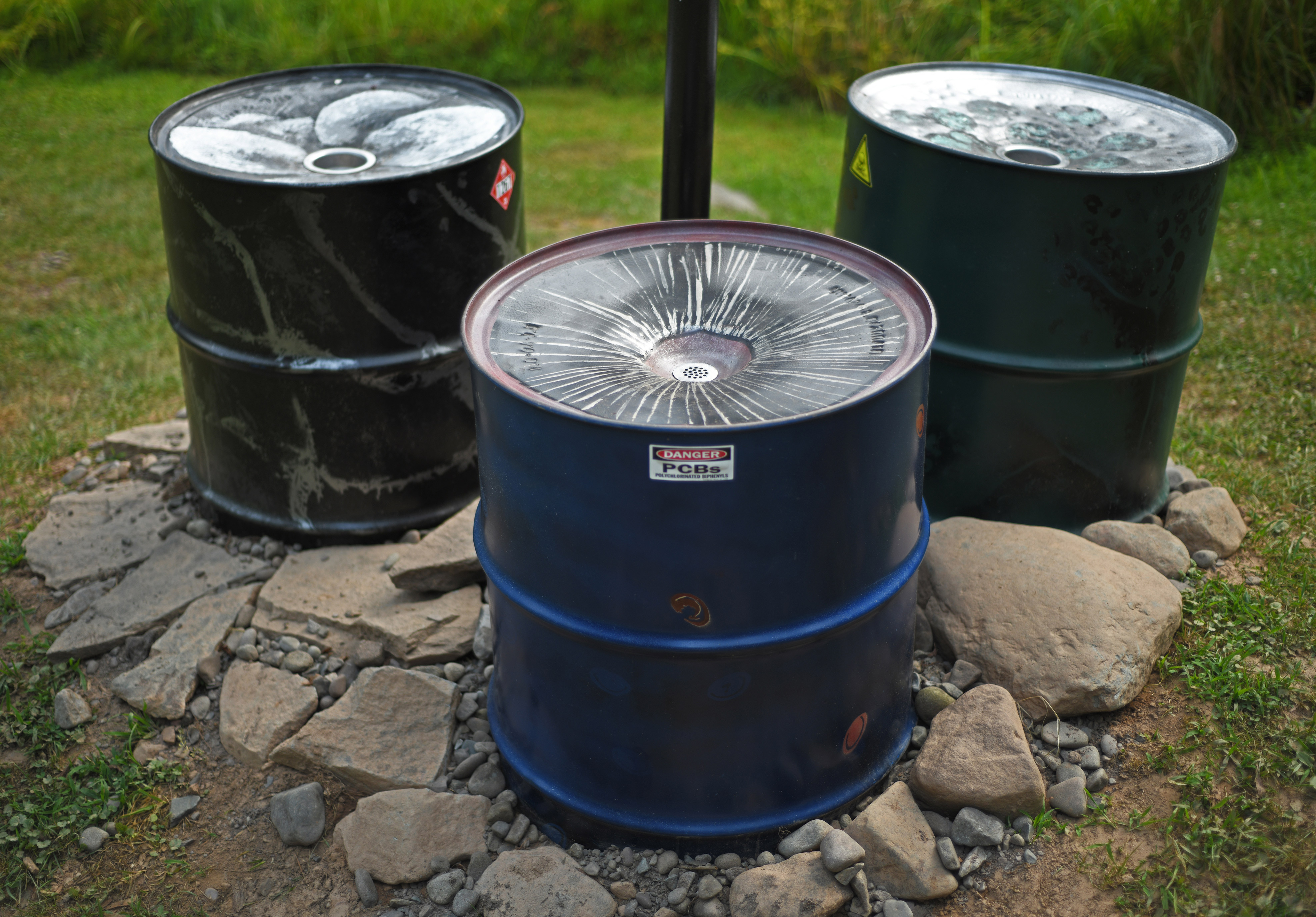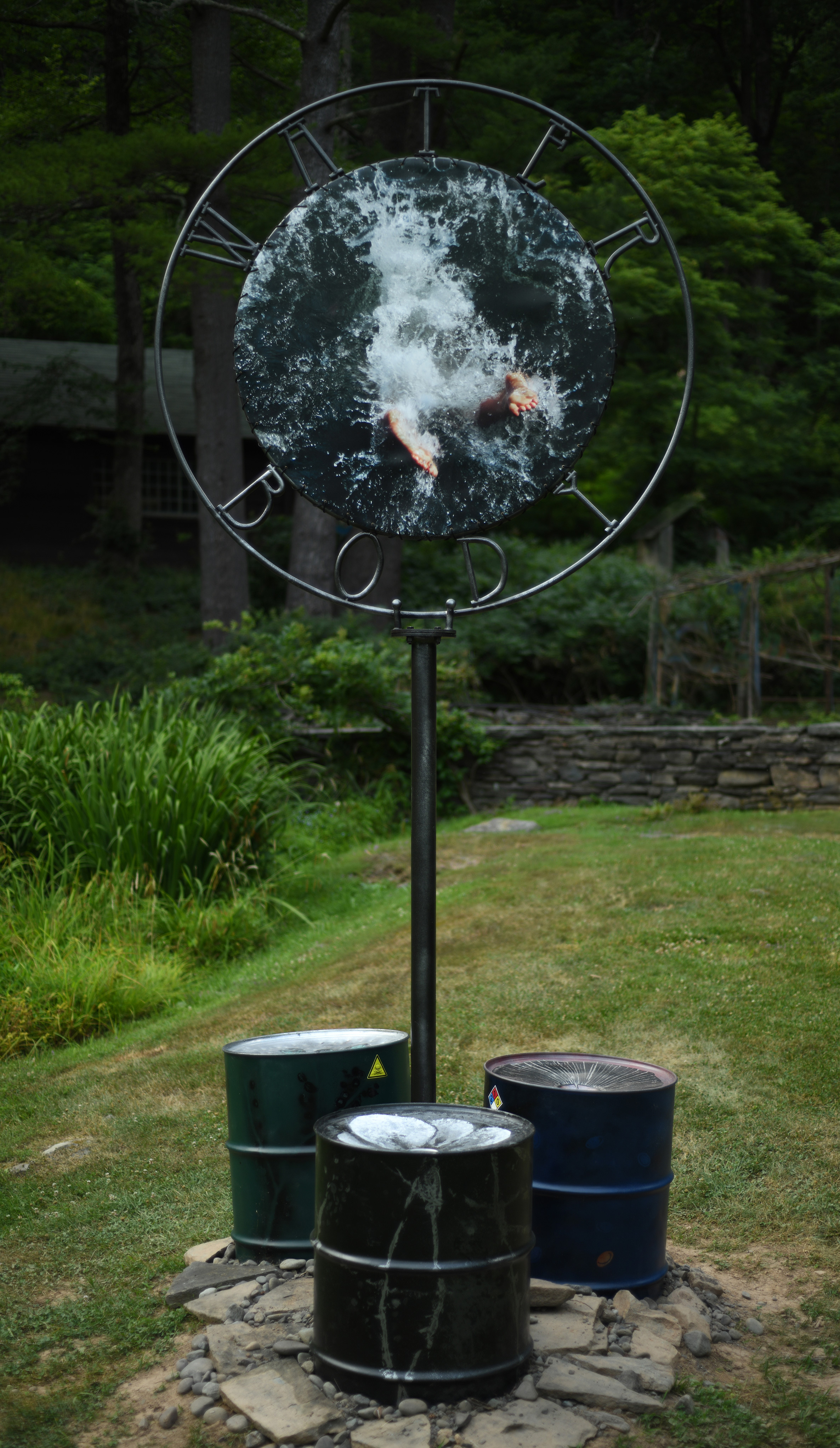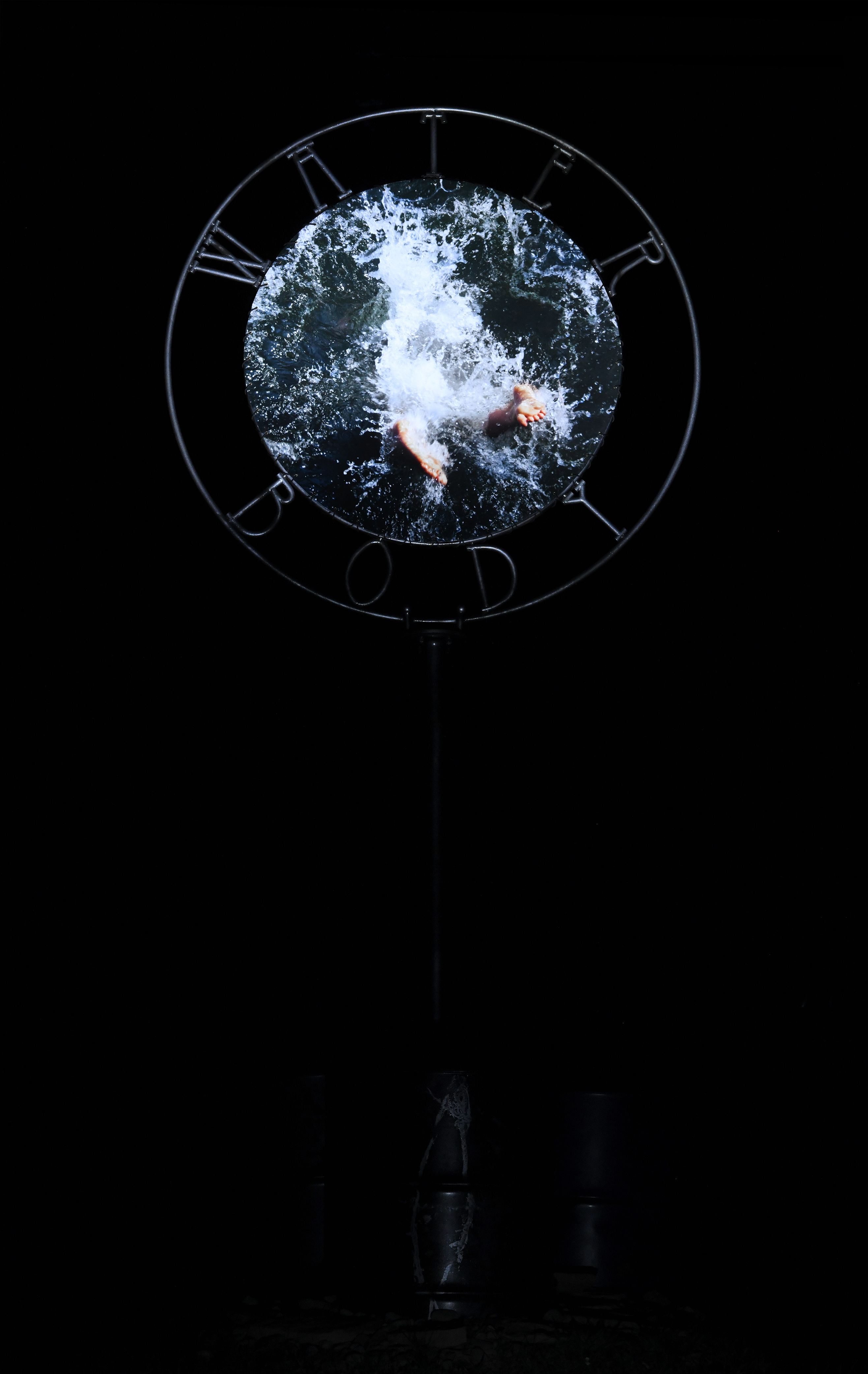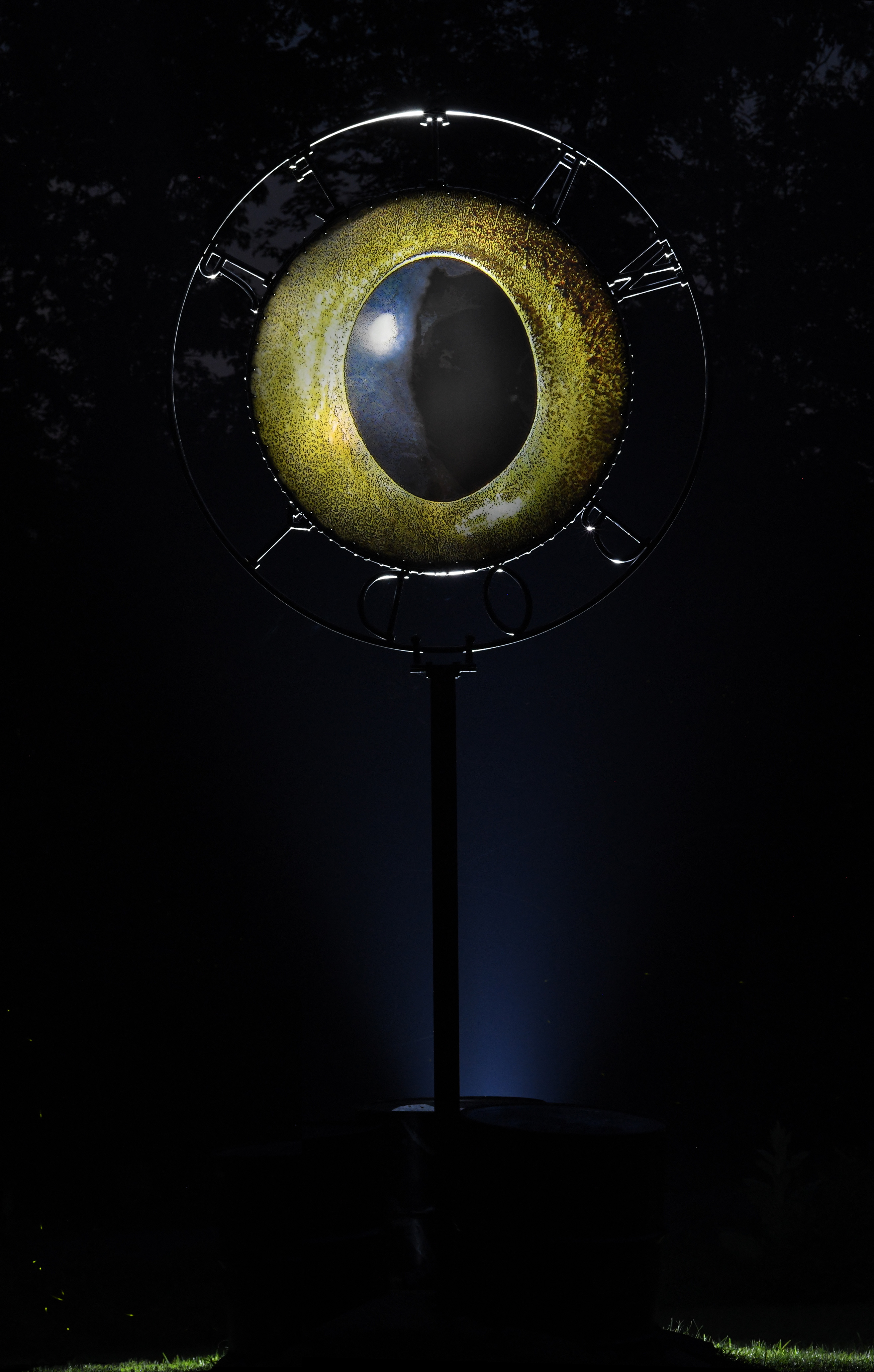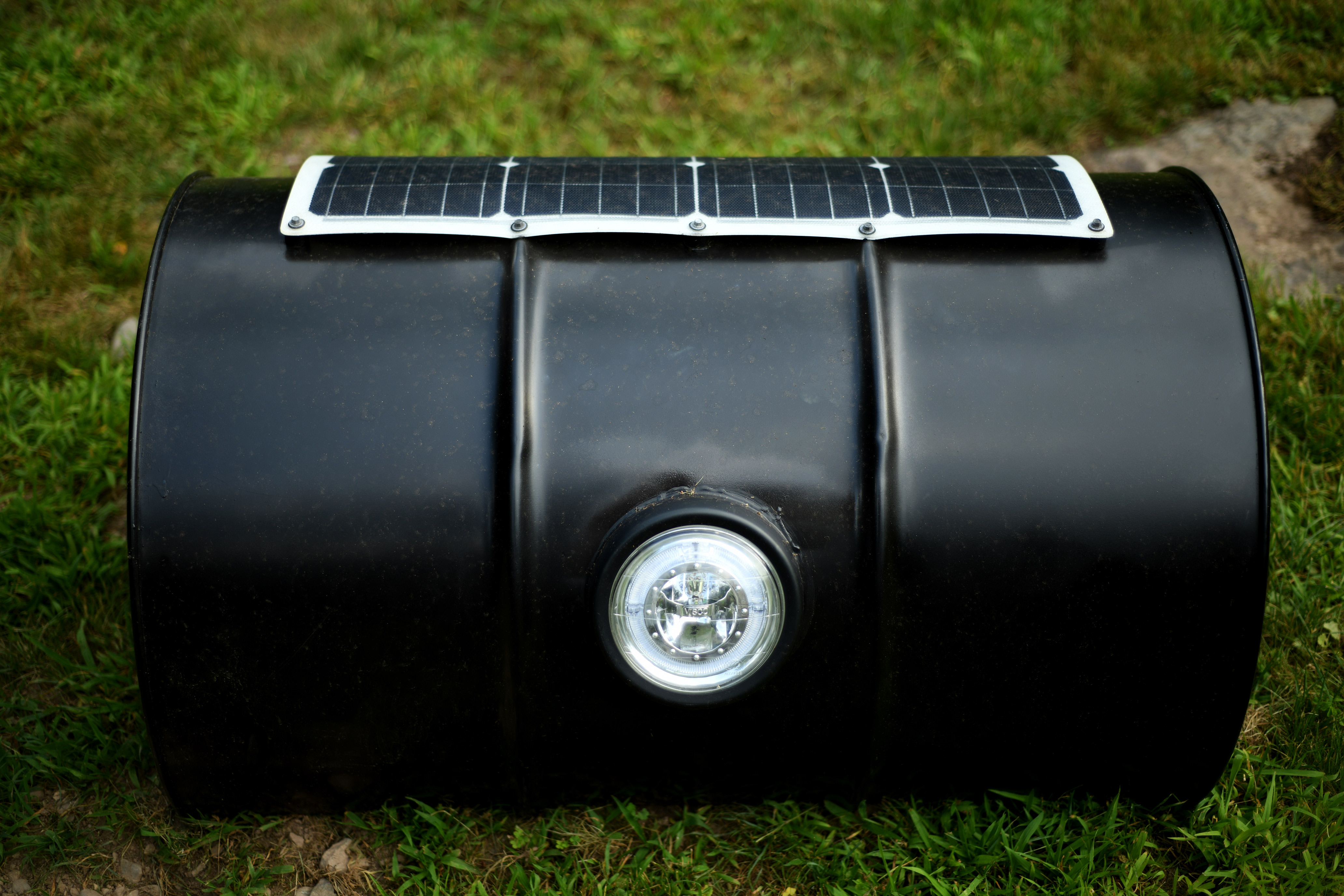 In response to the constant inevitability of oil spills, SPAWN explores the alternative to the use of dispersants by way of mycoremediation. The White Rot species Pieurotus ostreatus, aka Oyster Mushroom, has the transformative enzyme power of breaking the molecular hydrocarbon bonds of oil, then nurturing habitat regeneration by a process of safely fostering biodiversity. SPAWN includes quotes of a few critical ecological writers that have affected change, some as fundamental as to the formation of EPA.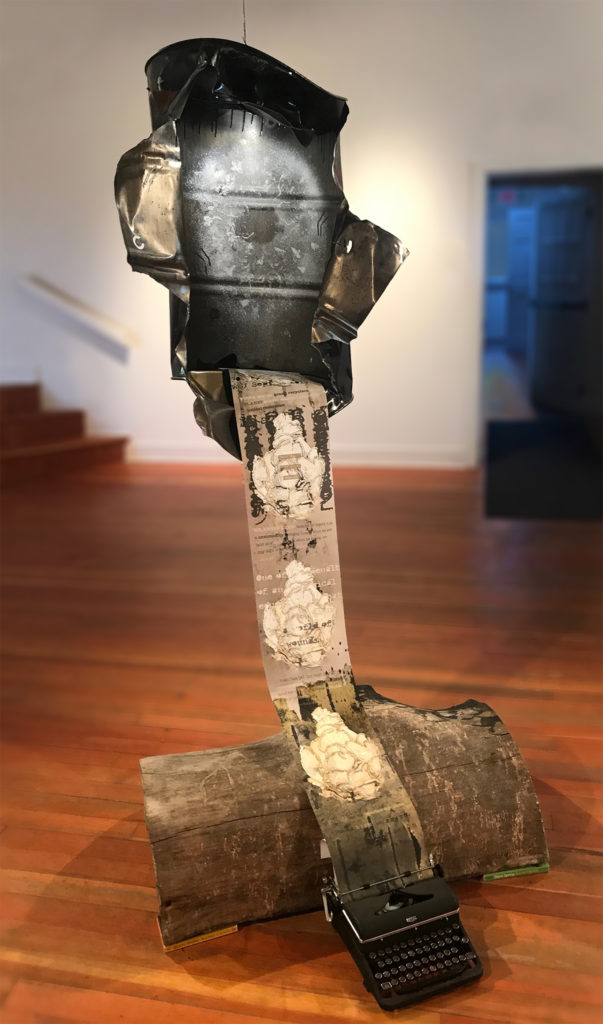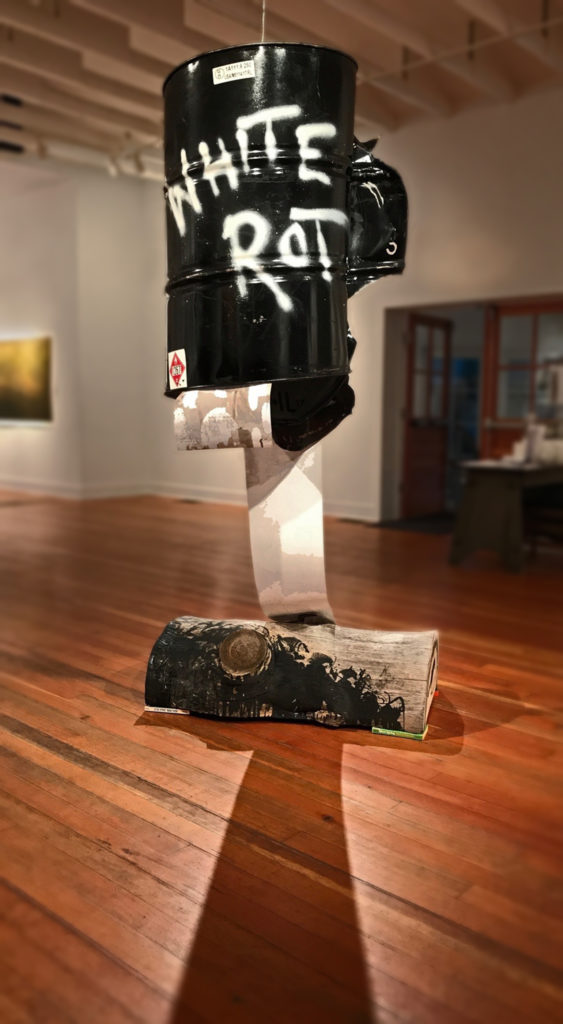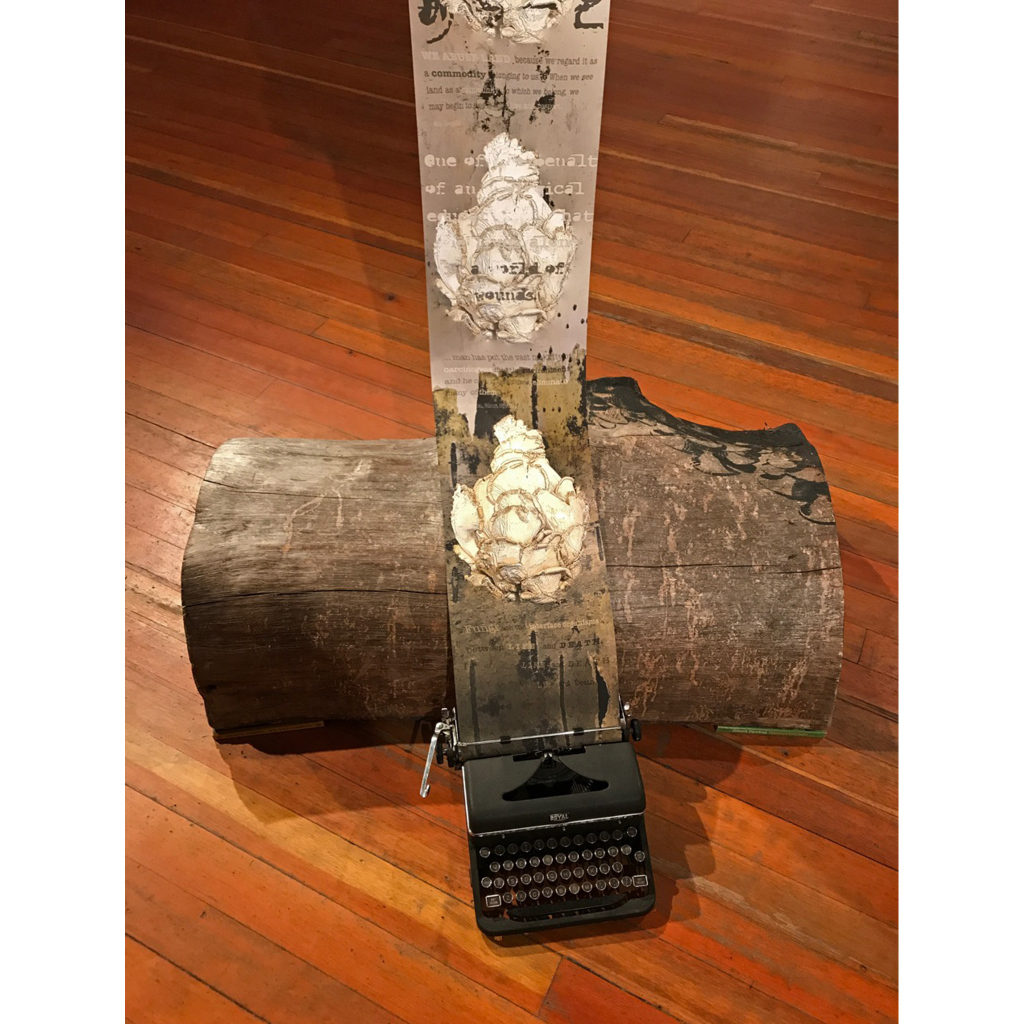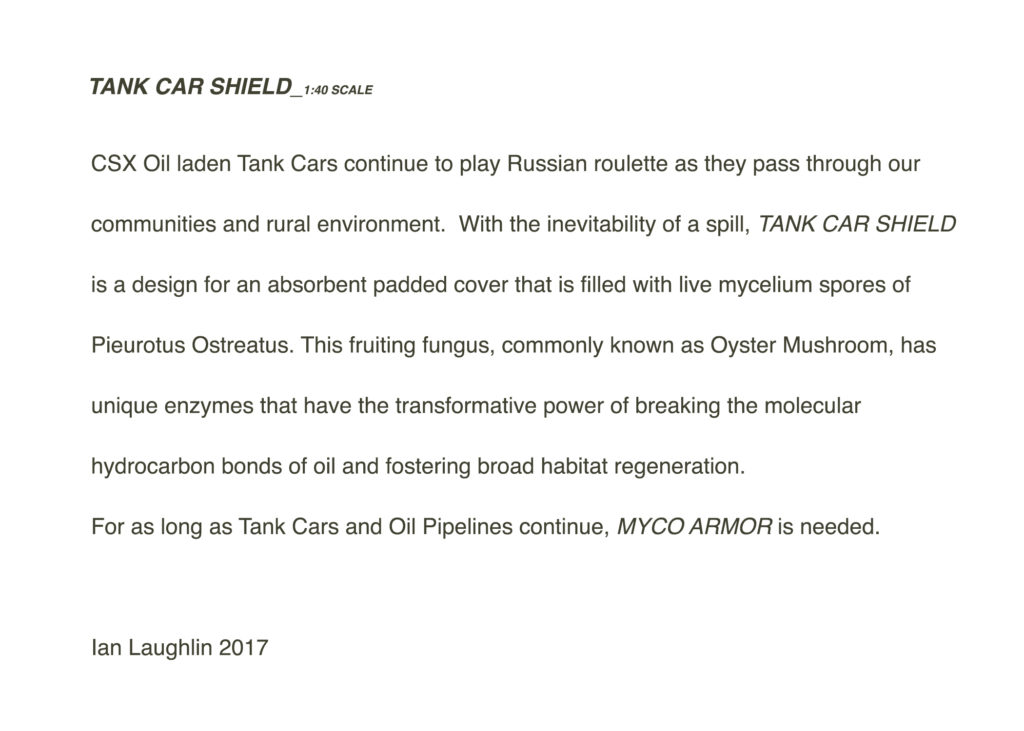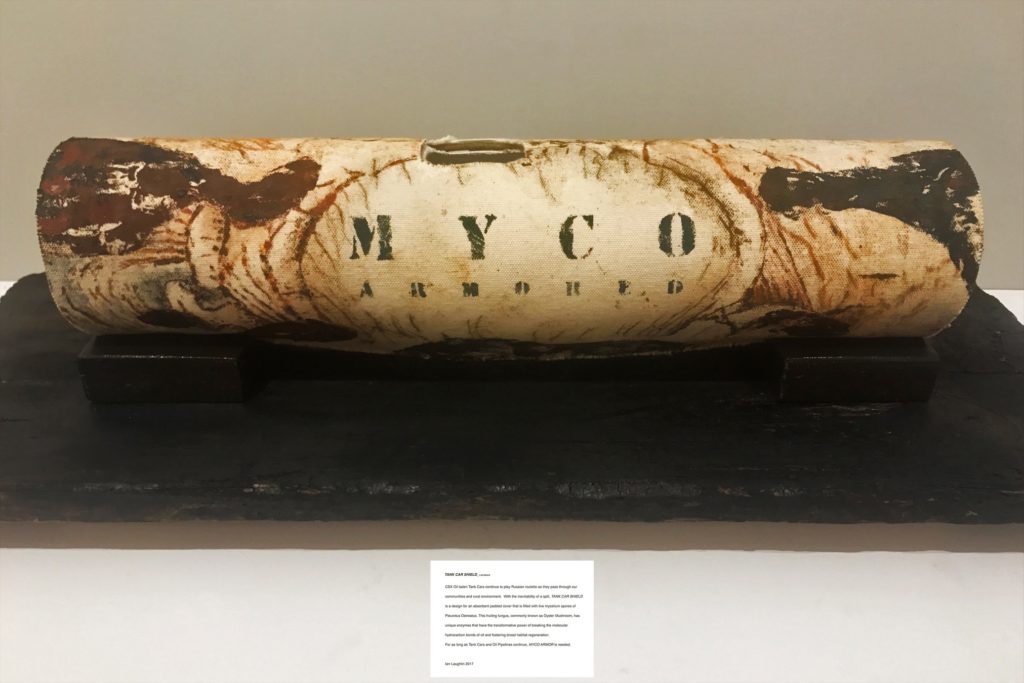 Banner designed for the Kingston NY railroad overpass on Broadway that carries the CSX "Bomb Trains" several times a day.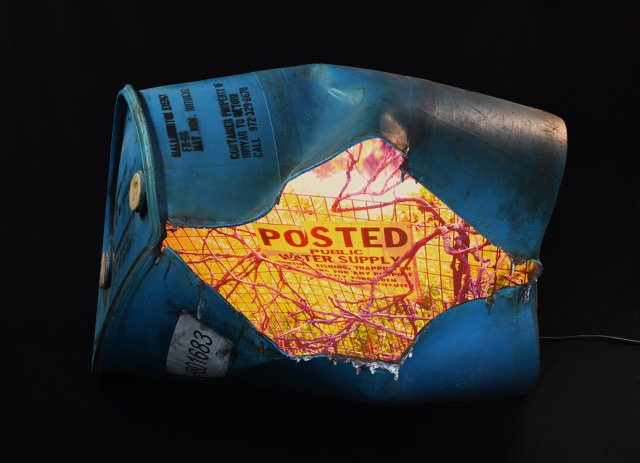 Fractured Halliburton Fracking Chemical Storage Container, paint, silicone, grommets, wire, with motion sensor triggered illumination of digital print.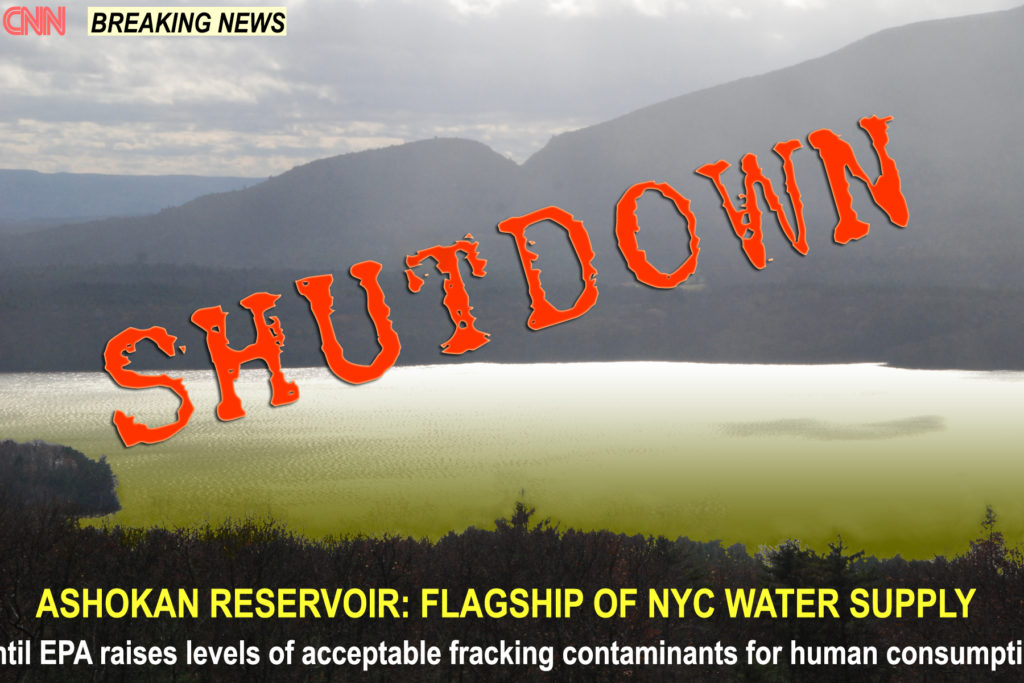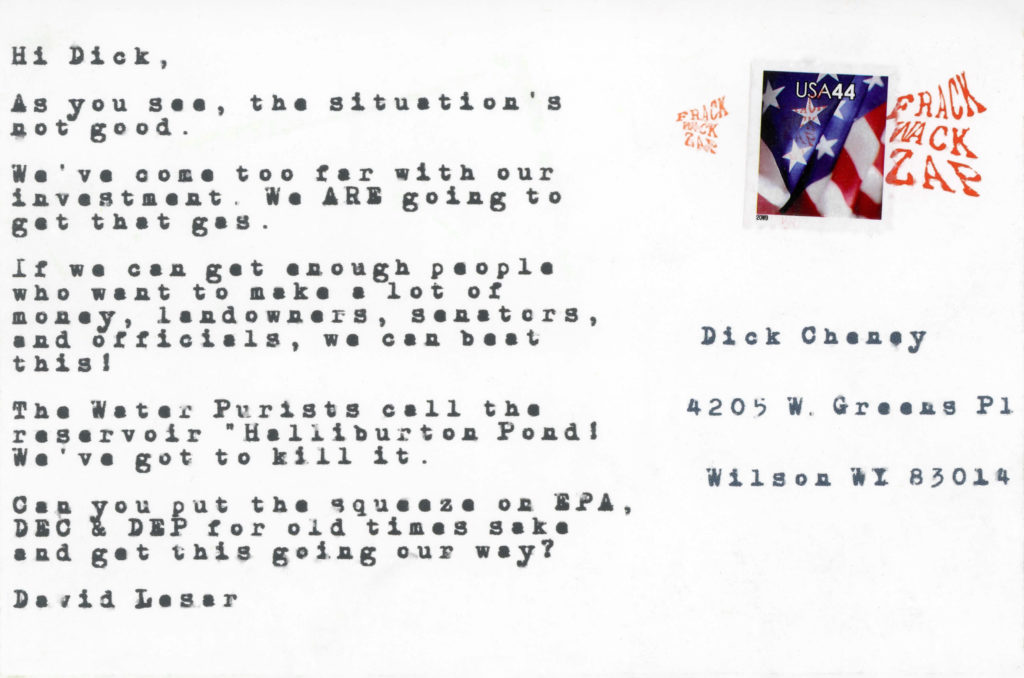 In 2014 Niagara Bottling Company proposed a bottling plant with Kingston City Water supply fed by the Kingston Reservoirs and Cooper Lake in Woodstock. A huge grassroots campaign fought to block this going through and the loophole that the company was using has now been changed.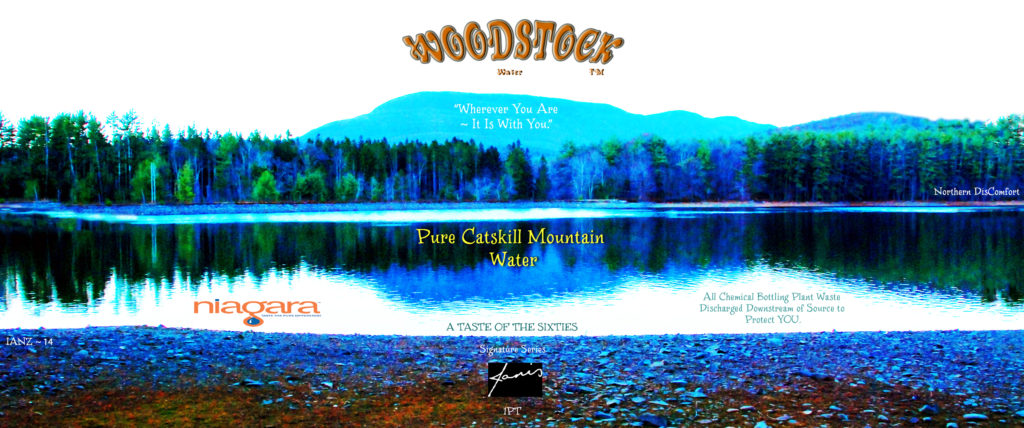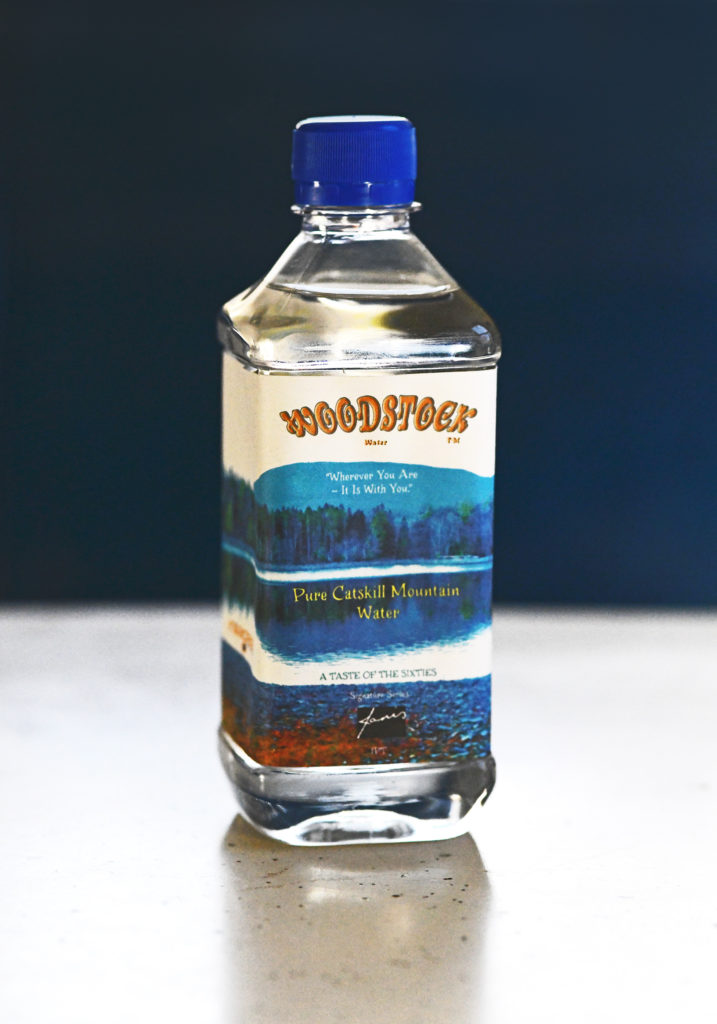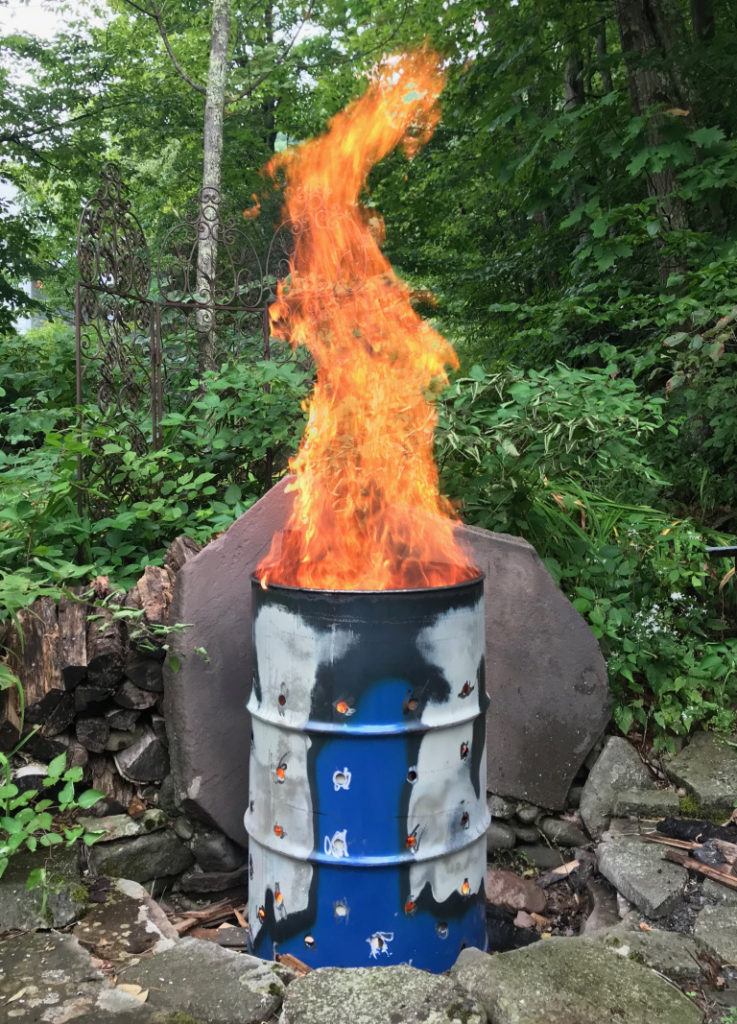 The drum originally contained Linseed oil so fire purification was required. This drum strainer acts as the first stage of water purification, followed by multiple filters and Ultra Violet radiation. The reservoir, serving the Village of Chichester, NY. is spring fed and is shown empty here during its annual cleaning with strainer installed.